KENTUCKY RIVER KR255 RACE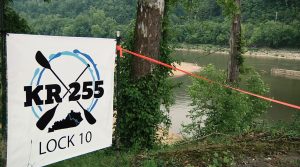 We stop in at lock number 10 at Fort Boonesboro to catch up with the Kentucky American Water Canoe team to learn more about the inaugural Kentucky river KR255 race.  In it's first year, there weren't a whole lot of participants, but the ones who did show up braved some typical Kentucky weather as they traversed the length of the river including portages around each lock and dam.
Watch our story to learn more and if you have the wherewithal, be sure and check out the race page to learn how you can sign up and be a paddler in upcoming races.
Learn more at: KR255
Sponsored by