Watch our story on Lemons Mill Brewery Harrodsburg KY…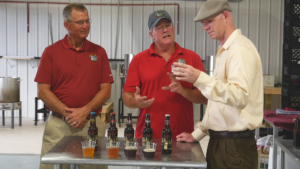 Dive into Lemons Mill Brewery Harrodsburg KY as we speak with Steve Anderson and Robbie Goodman.  Lemons Mill is one of Kentucky's youngest breweries. Founded based on 4 guys' deep-rooted family recipes, this brewery's "edge-of-your seat" history is something you don't want to miss.
Tag along with Kyle and brew master, Keith Mcquerry, as they dig into the history of their unique ale flavors ranging from "tangerine" to "spicy jalapeño.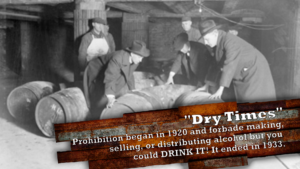 Learn the secrets behind the mysterious "Mistake" ale. Explore the history behind their first classic recipe that is still used today. Gluten-Free? No worries, there's an ale for everyone to enjoy! Listen closely as they talk about their "OG" aka, the Original Gluten-free ale!
Visit Lemons Mill Brewery at: http://lemonsmillbrewery.com/