DERBY CITY DRAGONS LOUISVILLE KY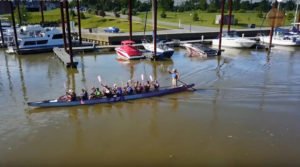 While on her paddle expedition along the banks of the Ohio River in Louisville, KY, Carrie meets up with some energetic young ladies at the Riverpark Marina at Thruston Park.  The ladies are gearing up for a paddle along the Ohio in a unique boat, a Dragon Boat! And they all have a unique story…surviving breast cancer.
The paddling provides an opportunity for support and physical well-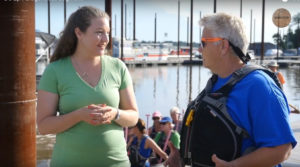 being and as Carrie learns, it's pretty fun too! Row along and be sure to watch the full episode, online NOW.
Sponsored by Louisville MSD http://louisvillemsd.org/
Learn more by visiting: http://www.derbycitydragons.org/