LOUISVILLE WATER TOWER & MUSEUM LOUISVILLE KY

Kyle visits with Kelley at the historic Louisville Water Tower including a tour of the WaterWorks museum concluding with a walk out to the Ohio River pumping station where over one hundred million of gallons of water are pumped every day.
We'll explore the origins of Louisville Water and the history of Louisville's water supply.  Formerly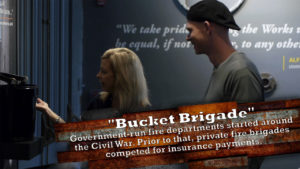 known as the Graveyard of the West, Louisville now supplies some of the best tap water in the nation,
Louisville pure tap! Be sure to watch the full episode, online NOW.
Sponsored by Louisville MSD http://louisvillemsd.org/
Learn more by visiting: http://www.louisvillewater.com/