BOONESBORO LOCKMASTER RIVER MUSEUM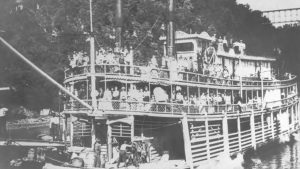 Carrie meets up at the Lockmaster museum on Lock 10 of the Kentucky River at historic Fort Boonesboro to learn the history of the locks on the river. Back in the day maintaining the locks so that barge and other boat traffic could navigate was a pretty big deal. From coal to dancing parties, you'd be amazed at what was happening on the Kentucky River back in the day.  Check out the video for more.
Visit : River Museum for info on the museum.